Work With Us
This is a very exciting time to join us, as we are in the process of building on the strong foundations of many successful years as a prominent and reputable school in the Redhill, Merstham and Reigate area of Surrey.
We asked our staff, why Carrington? Here is what they said...
What Makes Us Special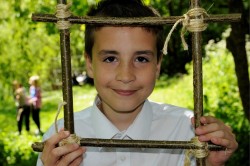 Our people really are what sets us apart, with a warm and positive culture that challenges and supports us to be our best every day.
Our holistic approach is evident in our innovative Excellence Programme designed to provide cultural capital, a beautiful Ecology Area that stretches alongside the Earlswood brook where we run our Forest School, and extensive enrichment opportunities.
 Our Location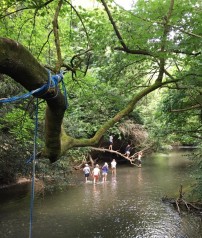 Redhill is rated by Surrey Live as London's second-best commuter town offering the enviable combination of rural and urban living. The surrounding area has a rich cultural heritage and extensive green belt and woodland, yet London is only 30 minutes away on a direct train, and Brighton a direct 45 minutes.
We are 6 miles from Gatwick airport with easy access to the M25 (8 minutes drive) and M23 (15 minutes drive).
The school itself is a 4 minute walk from Redhill Railway station, and bus station.
Redhill town centre is undergoing significant development adding considerable value to the quality of life here.
Benefits & Incentives
Above average PPA allocation
Strong Induction Programme for all new staff
Great CPD and training opportunities
Teaching staff finish early on Fridays
Two-week October half term
ECTs paid from June throughout the summer for a September start
Opportunities to accompany visits locally, nationally and internationally, such as skiing in Italy, hiking in Morocco and community project work in Uganda
Modern, spacious and well-equipped staff room
On-site parking
Confidential membership of Smart Clinic, our Employee Support Service that covers legal, health, financial and lifestyle support for all staff members
Annual pay progression within your pay grade
Laptops for all teaching staff and tablets for all Teaching Assistants
Start the day with free morning porridge!
Complimentary refreshments when attending evening events such as Parent-Teacher Meetings and Open Evening
£1,000 finders fee for staff who recruit other appropriate staff for us
London Fringe Allowance
Annual flu vaccinations
Paid lunch duties available
Our Early Career Teacher Package
Current Opportunities
Teacher of Science
Potential for other responsibility depending on experience
MPR/UPR + Fringe
Start Date 1 January 2024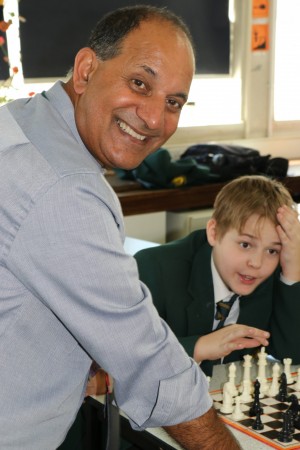 The school is part of SESSET (South East Surrey Schools Education Trust) which is made up of ourselves, Therfield School in Leatherhead and The Ashcombe School in Dorking.  Mr David Blow is the CEO of this Multi Academy Trust. It is a partnership built on a mutual respect for each other; within the Trust each school remains autonomous in many decisions made, and in their own vision. 
Carrington School has 7 forms of entry and a PAN of 210 in each year group.  We serve the local community with students feeding in from local primary schools in the area of Redhill, Merstham, Reigate and Horley.   We have a fully comprehensive intake; each year group includes a number of students with Education and Health Care Plans and others capable of achieving the highest grades across the curriculum at Key Stage 4. The Senior Leadership Team includes the Headteacher, two Senior Deputy Headteachers, one Deputy Headteacher, three Assistant Headteachers and a team of senior middle leaders who have responsibility for key curriculum areas.  
We have good relationships with our neighbouring secondary schools and are a partner school with the two nearby 16-19 colleges; Reigate College and East Surrey College.   
Our staff are a team of professionals who dedicate their lives to providing students with a high quality education. Our students want to learn, however under the new progress measures we are not always ensuring that every child makes expected progress and this underpins current the work we are undertaking with some urgency.  There is a desire from our students to be involved in active lessons with opportunities to be creative and engage in meaningful discussions. We are aiming to strive for excellence in all the work that we do and to be the number one choice for parents in our community. 
We know how important provision of career opportunities is and will be expecting staff to be ambitious in their own development; our commitment to staff is to encourage attendance at recognised conferences, to study for an MA or other recognised leadership qualification, to collaborate with schools in the local area and the MAT and to engage with research around teaching and learning. 
We are looking for people who can work as a team but who can also work independently and are confident to take the initiative when required; people who are driven, prepared to take risks, not afraid to challenge or be challenged and who are personable and flexible.  In short, we want people who have a passion for improving life chances for students.   
We are keen to speak with you further should you be interested in a position within our school.
Please do feel free to come and visit us if you want to really get an understanding of the work we do.
You are welcome at any time, please contact the HR Officer Mrs Karen Ehren on 01737 764356 ext. 208,  or email her on kehren@carringtonschool.org.
We are committed to safeguarding and promoting the welfare of children and young people. Those appointed will have DBS checks and be expected to share this commitment.
Work Experience and Volunteering
We welcome approaches from people who would like to gain work experience or would like to do some volunteering, in the education sector.
Please contact our HR Officer Mrs Karen Ehren to discuss, on 01737 764356 ext. 208, or email her on kehren@carringtonschool.org.
We are committed to safeguarding and promoting the welfare of children and young people. Those appointed will have DBS checks and be expected to share this commitment.