Supporters of Carrington School (SOCS)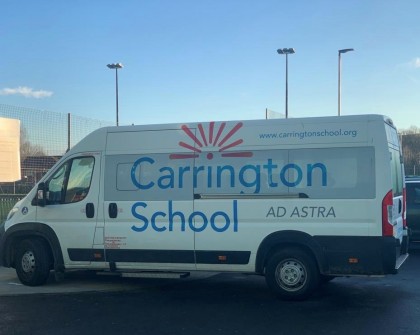 Supporters of Carrington School (SOCS) is a vibrant and growing organisation which enables parents and carers to become involved in the life of the school; joining together to organise social events, fund raising activities, and supporting the education of our young people in a practical way where we can. 
Next meeting at 5.30pm on Wednesday 26 April in The Observatory, bring your fund-raising ideas!
If you have time or expertise to offer, please contact the committee by email socs@carringtonschool.org
Super Quiz Night!
A much-loved and well-attended annual fund-raiser, the SOCS Quiz Night is a fabulous way to get some friends together and round off a week with some mental challenges and a lot of laughter.
The next Quiz Night is taking place on Friday 19 May in The Observatory here at school. 
Arrive at 19:00 for a 19:30 start. Tickets are £5 for adults and £1 for students. You can buy tickets in advance on ParentPay. Buy early as numbers are limited!
Teams can be up to 8 people, including adults and students mixed if you like.
When booking and paying, please decide on a Team Leader in your group and give their name in the Notes section so we can allocate you to a table accurately.
If you are only a few people booking and you would like to be joined with another few to make up a bigger team, please let us know in the Notes section on ParentPay, and we can see what is possible.
There will be a licensed bar and we can accept cash or card. Bring your own nibbles. Don't forget to BRING CASH on the night to play our much loved 'Heads or Tails' game.
At the event last April, proceeds from ticket sales and from the Licensed Bar came to a magnificent £800 which went straight to SOCS supporting every young person at Carrington School.