Clubs
The Clubs we offer for students after school are really varied, and change term by term so there's always something new for students to take part in.
Click HERE for our CURRENT Timetable of After School Clubs
We have a varied Lettings programme in the evenings and over the weekend, visit our Community Partners page to find out more.
Here's a GREAT OFFER from one of our Community Partners, Kensho Judo, exclusive to Carrington School students, for classes that take place here in our Main Hall on
Mondays 5.30pm to 7pm, Thursdays 6pm to 9pm and Saturdays 9am to 1pm: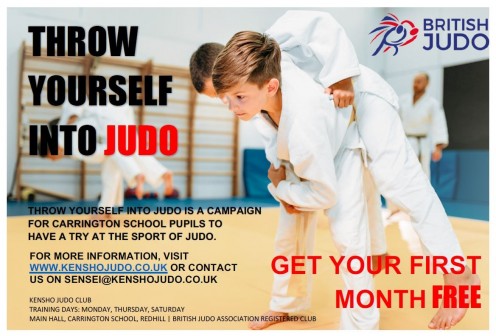 Our local Volunteer Police Cadets are taking on new recruits, and will be meeting 18:00 to 20:00 here at the school every Tuesday. Interested students can complete an Application Form and return it to cadets@surrey.police.uk.