Forest School & Ecology Area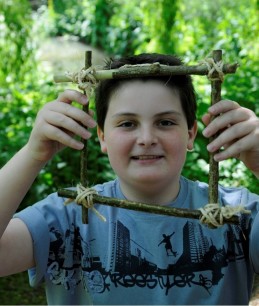 Forest School is a child-centred inspirational learning process that offers opportunities for holistic growth through regular sessions. It is a long-term program that supports play, exploration and supported risk taking. It develops confidence and self-esteem through learner inspired, hands-on experiences in a natural setting.
We began our Forest School experiences nearly 20 years ago and over the past seven years we have offered weekly 2-hour sessions to selected Year 7 students, each group spending one term on a programme of Forest School activities. The sessions are run during the school day and are planned and delivered by two members of staff, Mr Everett and Mrs Tully, who are qualified Forest School Leaders.
Our activities support the main curriculum (particularly Literacy, Science, Maths and The Arts) and have a strong emphasis on developing children's self-esteem and confidence, as well as having fun! No charge is made for these sessions.
Forest School programmes operate all year round in all weather conditions, and will only be cancelled in the event of dangerous stormy weather, when there is a serious risk of trees being brought down.
All activities are risk assessed and are run by trained staff under the supervision of a professionally trained Level 3 Forest School Leader. Activities, which are largely child-centred, include shelter building, wood carving, natural weaving, woodland management, fire lighting and cooking on open fires. Children are also trained in the use of forest tools such as bow saws, woodcraft knives, billhooks, and loppers.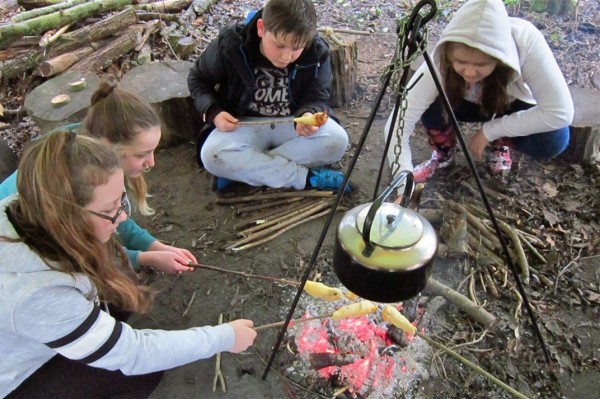 Quality Forest School is delivery which holds to all six key principles that shape and govern the Forest School ethos. Forest School is unique in its reach, delivery and effect.
These six principles are:
Forest School is a long-term process of regular sessions, rather than one-off or infrequent visits; the cycle of planning, observation, adaptation and review links each session
Forest School takes place in a woodland or natural environment to support the development of a lifelong relationship between the learner and the natural world
Forest School uses a range of learner-centred processes to create a community for being, development and learning
Forest School aims to promote the holistic development of all involved, fostering resilient, confident, independent and creative learners
Forest School offers learners the opportunity to take supported risks appropriate to the environment and to themselves
Forest School is run by qualified Forest School practitioners, who continuously maintain and develop their professional practice