Community Partnerships
Surrey Army Cadets
Meet every Monday 19:30-21:30 here at Carrington School
For information about joining this detachment email se-sur-chq@rfca.org.uk or phone 01483 425371
Website Surrey Army Cadets
Redhill Youth Football Club

This community Football Club, established back in the 90's, make great use of the facilities at Carrington School as we host the majority of their Team Training sessions on our All-Weather Pitch through the week. They offer high-quality, inclusive community football at great value-for-money.
If you are interested in finding out more visit their website Redhill Youth FC (redhillfcyouth.com)
Kensho Judo
Here's a GREAT OFFER from one of our Community Partners, Kensho Judo, exclusive to Carrington School students, for classes that take place here in our Main Hall on
Mondays 5.30pm to 7pm, Thursdays 6pm to 9pm and Saturdays 9am to 1pm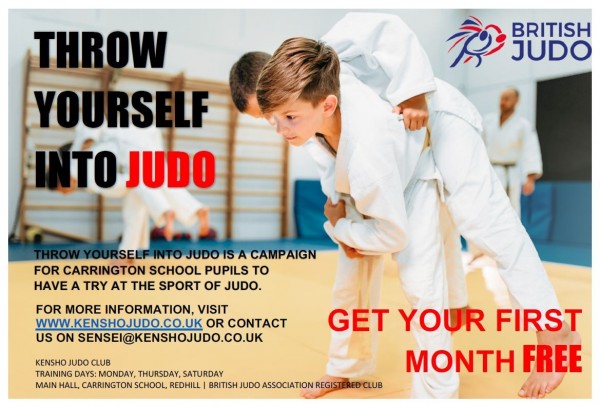 Ellastics Gymnastics
We've also partnered with Ellastics Gymnastics, you can see the details for these HERE on their Booking site.
Volunteer Police Cadets
Our local Volunteer Police Cadets are taking on new recruits, and will be meeting 18:00 to 20:00 here at the school every Tuesday. Interested students can complete an Application Form and return it to cadets@surrey.police.uk.
Download Police Cadets Application Form
KCA Dance & Cheer