What we are doing for Children in Need Day
15th November 2023
This Friday 17 November is Children in Need Day, and as always we are getting involved at school to support children and young people across the UK; we're keeping it simple, but hopefully high-impact!
All students in years 7 to 10 are invited to wear Own-Clothes, and add something SPOTTY if possible.
In exchange we ask that you:
Bring something for our Food Bank Collection.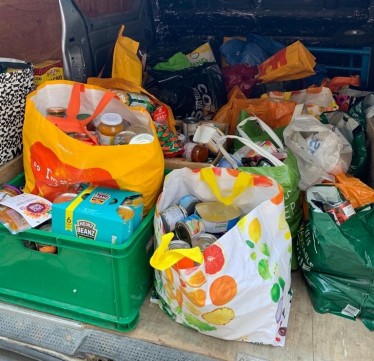 Since the start of the pandemic, we have supported the LoveWorks Food Bank which serves our local community, and on which an increasing number of our families are becoming dependent as the cost-of-living crisis has deepened. See below for priority items. You can bring a single item or a few items or even a bag! It all makes a massive difference.
Contribute £1, or more, to Children in Need.
This can be given in cash to tutors on Friday morning. Donations can also be made via our JustGiving page if you want to give more than £1, or if you don't have any coins to hand to send in.
Our Year 11s are currently on Study Leave and are only coming into school for their Mock Exams. It is essential that they are in full school uniform on Friday, not Mufti.
Priority Food Bank Items
Tinned meat
Tinned potatoes
Tinned rice pudding / custard
Tinned vegetables
Tinned fruit