Student Achievements 2023
A year of celebration finishes with excellent GCSE results, validating the GOOD Ofsted rating we were given in July...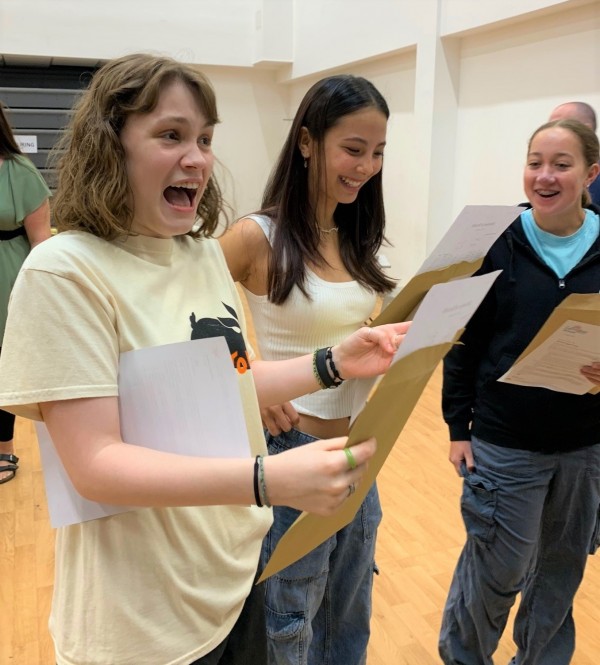 We are very proud to mark yet another milestone in our journey of continuous improvement as we share our 2023 GCSE exam results.  Across all subjects, we have significant progress. The dedication of our staff, the determination of our students and the support of our families have culminated in these wonderful achievements.
During the exam period each student sat between 16 and 22 exam papers demonstrating extraordinary perseverance and efforts to keep learning and performing right up until their very last day of school. Their efforts are now evident in these wonderful results and achievements.
We also celebrate a momentous achievement with the first groups to undertake a tenth GCSE in Astronomy, Economics or Psychology, boasting an impressive 100% success rate of grades 9-4.  This not only speaks volumes about our ambition for the students but also showcases their resilience and commitment to learning. The achievements of our students are a source of inspiration to us all and our congratulation goes to each and every member of our school.
| | | | |
| --- | --- | --- | --- |
| Measure | 2019 | 2022 | 2023 |
| Number in cohort | 170 | 187 | 198 |
| Attainment 8 | 38.8 | 43.9 | 46.7 |
| % grade 4+ in English and Maths | 59 | 55 | 62 |
| % grade 5+ in English and Maths | 28 | 35 | 44 |