Yes! Quiz Night is BACK!
4th April 2022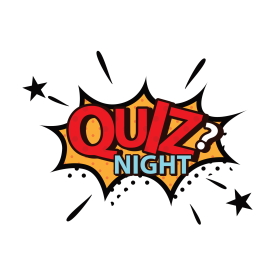 Friday 22 April is our first SOCS Quiz Night for several years, and we're really glad to be back.
A much-loved and well-attended annual fund-raiser, this is a fabulous way to get some friends together and round off a week with some mental challenges and a lot of laughter. We thank Mr Lockhart for offering to be Quiz Master for us.
£8 adults, £2 students, and FREE to Year 7 students
Buy your tickets and give us your team details here on ParentPay.
 Teams can be up to 8 people

, including adults and students mixed if you like

When booking and paying, please decide on a Team Leader in your group and give their name in the Notes section so we can allocate you to a table accurately
If you are only a few people booking and you would like to be joined with another few to make up a bigger team, please let us know in the Notes section on ParentPay, and we can see what is possible
Your ticket price and all proceeds from the Licensed Bar will go straight to SOCS supporting every young person at Carrington School
Bring Cash on the Night!
The Project Uganda 22 students will be raising funds for their trip this summer with sales of soft drinks and snacks
There will be a raffle and Heads and Tails rounds, for further fund-raising