The Results are Amazing
13th August 2021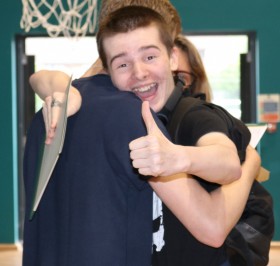 We are so proud of our Year 11 students, Class of 2021, and their fabulous results!
They were clearly, and deservedly, very proud of themselves today too.
Thank you to this wonderful Year 11 cohort for the hard work, commitment and sheer resilience they showed throughout their KS4 studies. We wish them success and happiness in their exciting next chapters, and are glad to share a few of their happy faces from yesterday.
See more of our brilliant students on the Public Examination Results page