New Prefects Appointed
9th June 2022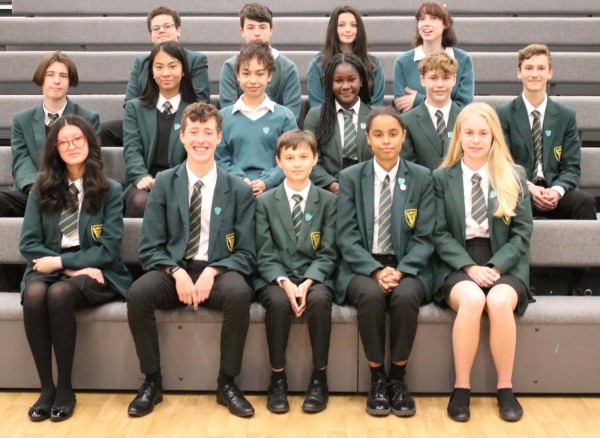 Today we formally appointed our new Prefect Team from among the Year 10 year group, and here are the Senior Prefect Team having just received their Prefect badges in Assembly.
The selection process was, as always, thorough and difficult. Miss Oakley, Mr Lockhart and Mrs Miller-Danvers had some lively and robust conversations as they worked to whittle it down from an outstanding calibre of applicants.
New Head Prefects Sam Austin and Daisy Vera (pictured front row centre, and second from right) are looking forward to leading their team supporting the school and acting as ambassadors, with their first engagement coming up soon at our Open Evening on 12 July for prospective Year 5 parents and students.