Jekyll & Hyde, LIVE!
11th March 2022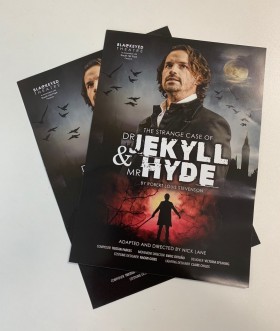 The majority of our Year 11s, and a lot of our Year 10s, travelled by train to the Fairfield Halls in East Croydon this week to watch a performance of the 19th century Gothic novel Dr Jekyll & Mr Hyde, which we are studying for the English Literature GCSE.
On Tuesday night there were 101 students and on Wednesday night we took another 90 students!
It was brilliant to see this complicated text brought to life, making sense of some of the old-fashioned language, and it was also really great to be out and about again having experiences with our students that will help them succeed in this exam.