Have Your Say
20th April 2023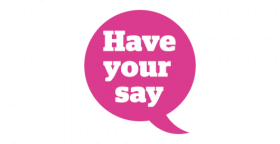 We are thrilled to announce the proposals for our collaboration with Woodfield School to bring a cutting-edge Satellite Hub to our school site.
This new project will not only provide their learners with the opportunity to gain accredited qualifications, but also bring to the whole community expertise in teaching young people with learning needs. The proposal is for the Hub to be based in our current Deneb building which will enable us to have new state-of-the-art facilities built here for Food Technology and Art, plus some teaching rooms and offices, providing Carrington students with an innovative and inspiring learning environment in line with the current new build that opened in 2021.
We are excited to work alongside Woodfield School to create this partnership for the benefit of all young people and staff in both schools and the wider community. 
Please do read the Statutory Notices below and if possible, complete and return the survey showing your support of the proposals.
Please contact Miss Oakley directly if you would like to know more about it.
You can find full details of the proposal and links to the online consultation by clicking this link to the Surrey Says website.
Woodfield @ Carrington Documents
Statutory Notice Response Form
Statutory Notice, Long Version