10s Find Out about Apprenticeships at GTR
9th February 2023
To highlight National Apprenticeship Week we welcomed Josh and Maro from Govia Thameslink Railway into the Year 10 assembly.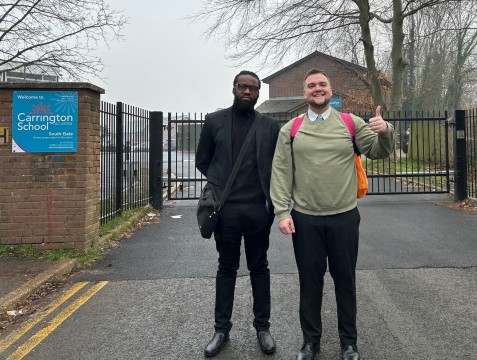 They explained why they chose an apprenticeship as a pathway post education, and what the apprenticeship job search process was like, giving great advice for others considering this.
The Big Messages for our students were...
Apprenticeships can be for any point in working life, GTR currently have an apprentice with them who is 76 years old!

Apprenticeships are a great way to get into the workplace or to change careers
In order to progress in ANY career it is really important to learn new skills and continually develop yourself
Thanks so much, Josh and Maro for taking the time to come and share your stories with us, and thanks Govia Thameslink Railway!