Transition to Year 7 for 2023
Welcome from Mrs Williams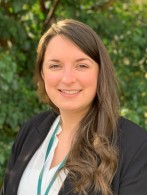 Our Transition Programme ensures a secure and calm start into this next chapter of school-life, starting with getting to know your children in their primary schools and building positive relationships with them right from the beginning.
Now places have been allocated, students and parents will start to receive information about their transition to Carrington School and we will begin gathering all the relevant information about the students, visit them in their primary schools and make the necessary arrangements for their Induction Day. You will be invited to a Meet the Team event later in March, via post.
Over the coming months, students will be given a variety of opportunities, such as our Summer-Challenges, for them to start to familiarise themselves with our values, expectations and their new working environment. All of these factors contribute to a smooth transition during this big step into their secondary stage education.
Please continue to check back to this page over the coming weeks, as we will be adding new information and a Transition Timeline shortly.
Our Year 7 and wider Pastoral Team strive to provide the necessary support to your children every lesson, every day. Please do not hesitate to contact me if you have any further queries about this important time. 
Mrs Williams – Senior Leader, Transition cwilliams@carringtonschool.org