Transition to Year 7 for 2023
Welcome from Mrs Williams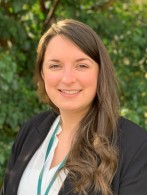 Our Transition Programme ensures a secure and calm start into this next chapter of school-life, starting with getting to know your children in their primary schools and building positive relationships with them right from the beginning.
We enjoyed meeting many of our new students at the Induction Day, and their parents and carers in the evening as well.
Students have had a variety of opportunities for them to familiarise themselves with our values, expectations and their new working environment. All of these factors contribute to a smooth transition during this big step into their secondary stage education.
Transition Tips for Parents and Students, 2023
Our Year 7 and wider Pastoral Team strive to provide the necessary support to your children every lesson, every day. Please do not hesitate to contact a member of the team, or myself if you have any further queries about this important time. 
Mrs Williams – Senior Leader, Transition cwilliams@carringtonschool.org
Arbor
Arbor is our MIS (Management Information System). It is the centralised place for Attendance, Behaviour, Homework, Assessment & Reporting, and Communications for your family.
There is a Parent Portal for you to access (including via an app), and on arrival in September 2023, students will also be guided to set up their own Student Portal.

Here is a step-by-step guide to providing the information we need
Arbor is a new system for us at Carrington School, and we are still developing it's functionality. Therefore, we also need new parents and carers to complete this Microsoft Form so we have a complete record in these early stages. At the end of this form, you will be reminded about the key aspects needed to complete the admissions process.
If you have any questions about the online admissions process, please contact admissions@carringtonschool.org
Workshops
Our local YMCA East Surrey is offering some excellent parent workshops providing guidance and support to help with anxieties and emotions which can be especially useful during the Transition process.