Headteacher's Welcome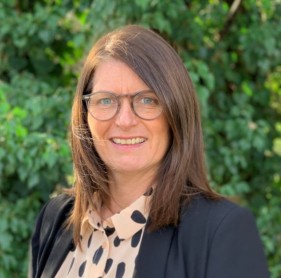 My priority over the past few years has been to improve the quality of teaching and learning and to open doors for every student that we are privileged to teach.
The school has undergone a great deal of change since I arrived in 2018. Some of these changes have been as a result of our own analysis and reflections on what we needed to do better, some have come about through the amazing new building project, and others have evolved as we have addressed our vision, ethos and purpose as educators of your children. 
Our Values at Carrington School are our vision for your children. 
We want them to ASPIRE; to want to be the best they can be, to seize opportunities, be prepared to take risks and not be frightened of failure.
We want them to INNOVATE; to think outside the box, be creative and curious, to be proud of who they are and to be able to work both collaboratively and independently.
We want them to show RESPECT; to be thoughtful and kind citizens who support each other, members of our school and local community.
Our motto, Ad Astra, to reach for the stars, represents the high expectations that we have for each member of our school community. Having dreams, goals, targets and a vision is an important driver to help keep us all motivated and make the learning journey purposeful and exciting. We want excellence in everything and we support and encourage everyone to be the best they can be in all that they do.
Academic success is very important to us. Our focus is on delivering high quality learning opportunities that will engage all students and ensures they can acquire the knowledge needed for each stage of their education. The size of our school enables us to know our students well so that we can provide appropriate intervention and challenge.  We make a promise to your child that between our commitment to them and their commitment to school, we will help them gain the qualifications they need to see them onto the Post-16 courses and into the future of their choice. 
The opportunities within and beyond the school curriculum are both rich and diverse. Not only do we run the traditional sports, choirs and performance style clubs, but we enable all students to choose an enrichment activity as part of our Excellence Programme (within their curriculum time) to help them find and develop their talents. Encouraging students to try new things, to be involved, to work as a team and with students from other year groups to build that sense of togetherness, is so important to us. 
Everyone at Carrington School works hard to ensure your children get the very best opportunities and experiences. It is a lovely place to work and to learn; we do not get it right all of the time but we are always reflective in our work, we want to hear the views of stakeholders and we are continuously striving to do better for our students. We are on an exciting and forward-thinking journey and welcome anyone to visit us and be part of this.
Please do enjoy reading about us here on the website, and if you wish for more information or would like to visit, please contact Mrs Fish (PA to the Headteacher).
Kerry Oakley
Headteacher
(B.Ed hons, NPQH)