Route 4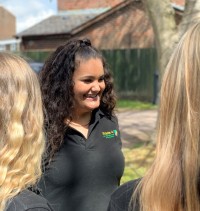 Route 4 is an Alternative Provision for students in Key Stage 4 (Year 10 and Year 11) led by Mrs Hampson, and supported by Mr Taylor and Mrs Franklin. It was established in 2007 and has run successfully since. It was set up as an initiative which aimed to teach young people at KS4 in a different environment to mainstream. The initial cohorts were identified for various reasons, including struggling to attend or stay within the mainstream structure at school.
Route 4 takes students from a range of other secondary schools in Surrey and Croydon. The maximum capacity is for 30 students with up to 15 students in each year group. 
Route 4 was created and operates with the intention to:
Create an environment where young people can achieve more from their educational experience
Nurture students and support them at what can be a difficult transition point in their lives
Provide a fuller and inclusive curriculum
Enable students to achieve their fullest potential and increase their life chances
Ensure our duty of care is upheld and that we fulfil our moral purpose to educate the whole child
Referral to Route 4
Students can be referred to Route 4 using the Surrey Alternative Learning Provision (SALP)-approved Referral Form below and this should be sent directly to the Headteacher of Carrington School, Kerry Oakley.
Surrey Alternative Learning Provision (SALP)-approved Referral Form
Once a decision has been made about accepting a referral, the Assistant Headteacher KS4 makes contact to arrange and facilitates Admission Meeting. The Route 4 Co-ordinator, Mrs Hampson, is also present and once a place has been confirmed, becomes the main point of contact for the student; their family and the referring school.