Supporters of Carrington School (SOCS)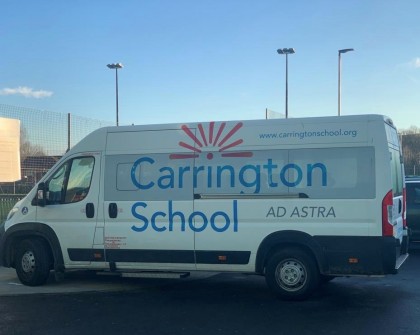 Supporters of Carrington School (SOCS) is a vibrant and growing organisation which enables parents and carers to become involved in the life of the school; joining together to organise social events, fund raising activities, and supporting the education of our young people in a practical way where we can. 
Next meeting at 5.30pm on Thursday 16 March in The Observatory, bring your fund-raising ideas!
If you have time or expertise to offer, please contact the committee by email socs@carringtonschool.org
Super Successful Quiz Night!
This was our first SOCS Quiz Night for several years, and it was so good to be back.
A much-loved and well-attended annual fund-raiser, the SOCS Quiz Night is a fabulous way to get some friends together and round off a week with some mental challenges and a lot of laughter.
At the event last April, proceeds from ticket sales and from the Licensed Bar came to a magnificent £800 which went straight to SOCS supporting every young person at Carrington School.